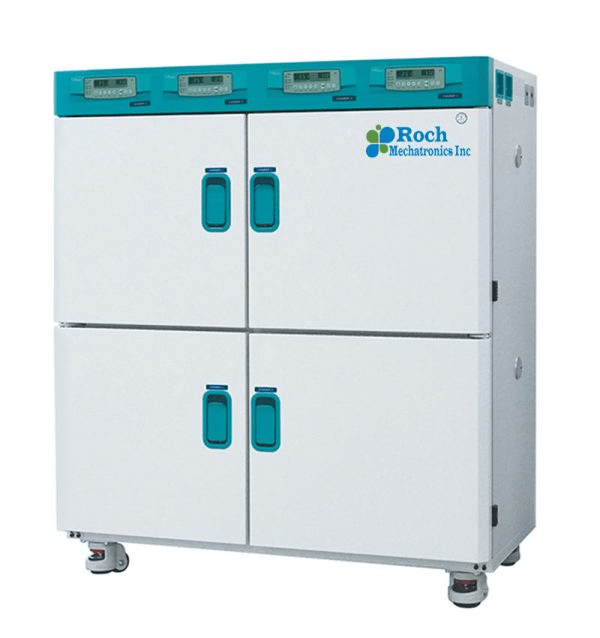 Multi Room Incubator:
Multi Room Incubator are designed specially to allow the users a hassle free operation access in production and multiplication of cultures. The IVF laboratories, diagnostic labs, research scientist devices best standards due to the flexibility on multi chamber access. This little genie becomes  a must have due to its strict design confirming to EN, EMC and CE directives add to overall safe working.
Roch Mechatronics Inc. Multi Room Incubator for industrial, Pharma, Biotech, Medical, Bio-Chemistry research applications with SS-304 Structure.
Multi Room Incubator Features: 
• Each Chambers have Independent Controls for Operating Different Temperature
• 0°C to 70°C Range Microprocessor PID Control with 10 Step Programming
• Forced Convection Uniform Temperature Control
• Electronic Control with Safety Backup
• Optional Humidifier
• Optional RS-485 Communication Interface