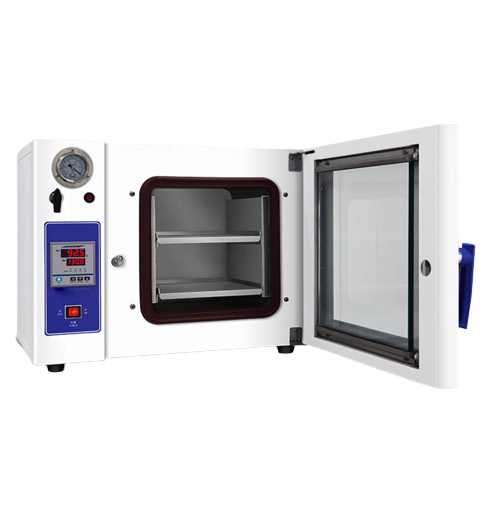 Vacuum Drying Oven:
Roch Mechatronics Inc. Structure made SS-304 with sends and other unmatch features.
Ideal for Fine Vacuum embedding, moisture testing and desiccating, temperature up to 250°C and maintain 760mm Hg (0 Torr)vacuum Digital PID Control Provide Precision temperature control, timer, alarm, auto-tuning (Option : automatic on/off function) Tempered Safety Glass Window and 3&4 mm Thick stainless steel chamber and heat resistant silicone packing door Vacuum & Vent Valve and safety 3-way valve, slow vacuum relief prevents powdered sample scattering.
Roch's Vacuum Drying Oven is the best medical equipments which are Double walled construction and stainless steel AISI 304 grade steel.
THE INNER CHAMBER Vacuum Drying Oven is made of heavy gauge stainless steel sheet of SS-304 grade.
OUTER BODY of our Bio Gene  Vacuum Drying Oven constructed out of Mild Steel sheet duly rust proofing long lasting powder coated Paint. Oven The unit is provided with door provided with silicon gasket.
Internal chamber: Stain less steel (1mm thick) with CNC press punched back panel for internal efficient circulation. Glass window in-built into the door( double tempered).
Controls:
Microprocessor Programmable controls
Temperature: RT +5  to 250 °C
Door Lock :- lockable
Blower speed : Uniform enable disable
Alarm : Temperature Timer
Sterilization : Cycle
Process: Start. End
Castor :- Lockable
Air : Class 100
EN: 60601 : 1
EMD : 93/42/EEC
EN 61000-6-1 : 2001
EN 61000-6-3 : 2001
Electromagnetic Compatibility Directive (89)/336/EEC)