Low Temperature BOD Incubator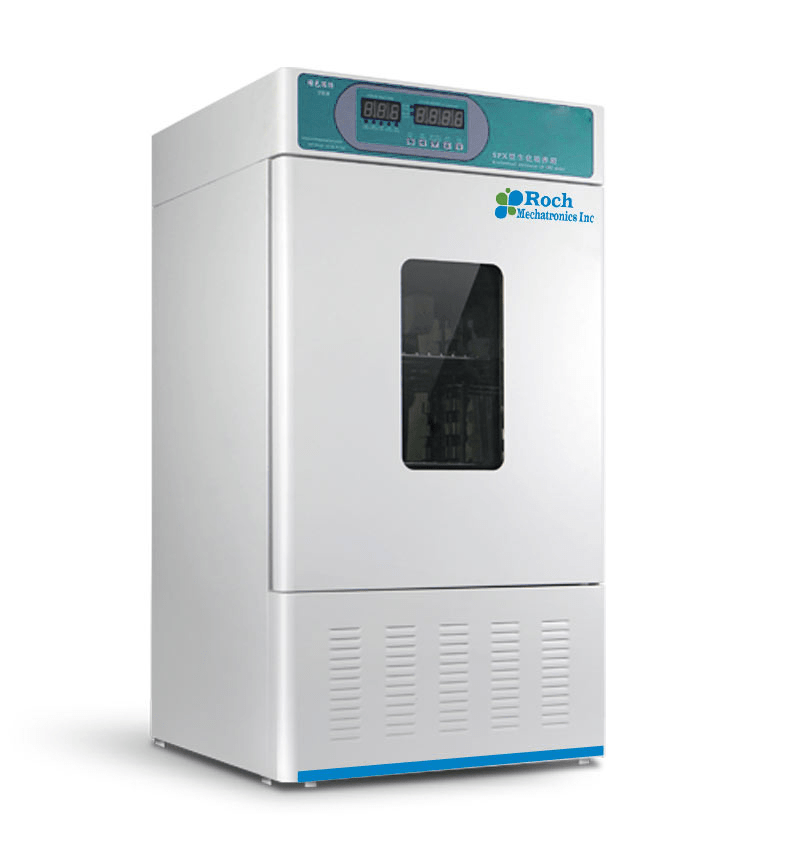 Low-Temperature BOD Incubator:
Roch Mechatronics Inc. Low Temperature BOD Incubator application includes industrial, Pharma, Biotech, Medical research.
Specifications:
• Precise Microprocessor/PID/Digital Controller
• Temperature Range from 0°C to 60°C
• Reliable and Accurate Temperature Control,
• Double Silicon Glass Door
• Optional RS-232 Communication Interface
Microprocessor/PID/Digital Control provides precise temperature control from 0°C to 60°C , timer, alarm, auto-tuning (Option : auto on/off function) Silent Fan Motor and automatic defrost function achieve excellent temperature uniformity and quiet operation 10 Step Programmable Temperature control and 999 cycle Back Light LCD displays current value and set value simultaneously Inner Tempered Glass Door with double silicon packing easy sample view without door opening Safety and Convenience over temperature and current protection capability ensure user safety.
Roch Mechatronics Low Temperature BOD Incubator have versatile usage where temperature stability and homogeneity is of prime importance, electronic component endurance test on board components for space and Aeronautics or extremely temperature sensitive growth of Micro organism colony including the Nutritional value growth .