Vertical Autoclave Triple Walled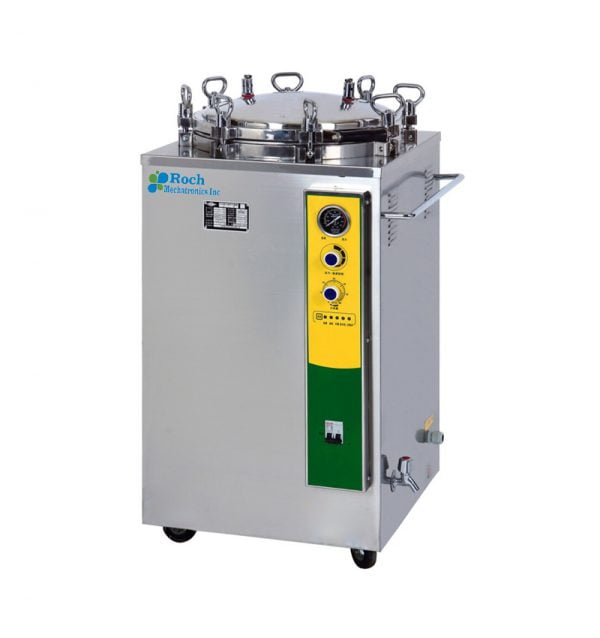 Vertical Autoclave Triple Walled:
Roch Mechatronics Inc. Autoclave are widely used in industrial, Pharma, Biotech, Medical research, Hospital , Diagnostic applications. Vertical Autoclave Triple Walled construction, all the three walls are made of thick high grade stainless steel sheet of SS-304 grade. The lid is made of stainless steel sheet. The unit is fitted with radial locking system with paddle lifting device, made of MS chrome plated. Provided with built- in safety valve, pressure gauge, pressure release valve and water level indicator. The pressure is adjustable from 5 psi to 20 psi with automatic pressure control switch, which controls the pressure with an accuracy of +/- 1 psi. Supplied complete with stainless steel basket, chord and plug.