Plant Growth Chamber Manufacturer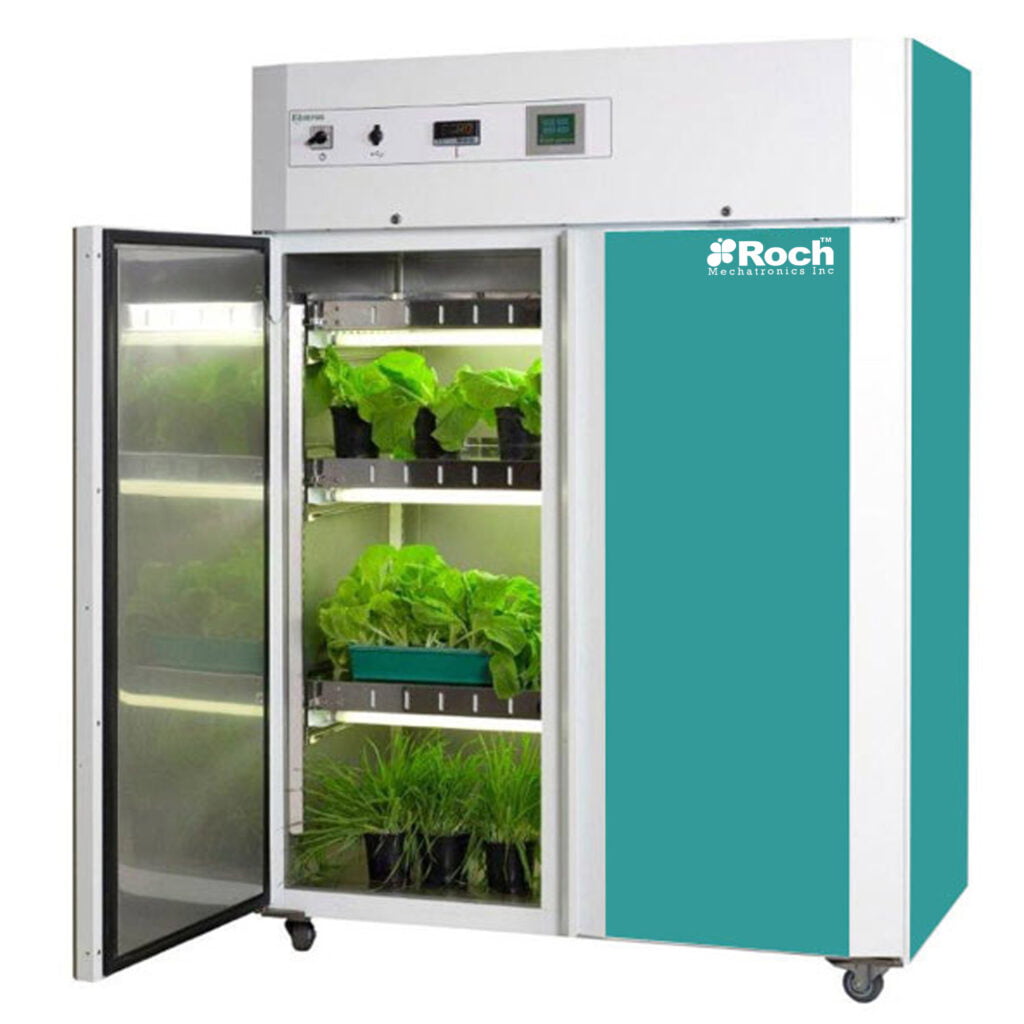 Roch Mechatronics Plant Growth Chamber helps demystify such challenges by modulating the growth factors conducive to implant Foreign Gene, plants transposable genetic elements, effect of Temperature Humidity and light spectrum to activate the GAP detection signals.
Roch Mechatronics  introduces different color intensity LED panels from blue, Green Red Far Red Suitable to signal the Photosynthesis ensuring Correct GAP signals, for Hybridization in plant Fertility and Genetic modification of plant growth as well.
Construction: 
Cooling:  An energy efficient cooling unit is installed in our temperature and humidity control cabinets to enable bio chemical demand, cyclic and growth studies at lower room temperatures.
High end CFC free compressors of Kirloskar/Tecumseh make, conforming to latest international standards and guideline.
Fitted with 02 Nos. Fan for cooling & heating). Technical Design and Construction Silent fan motor to maintain uniform temperature and humidity.
Illumination with fluorescent tubes/LED accounts for artificial day light.
Front Panel: Front panel of our units comprises of on/off switches heating, cooling and mains indicator lamps, temperature controllers.
Research Centers
Plant Engineering
Plant Cultivation
Genetic modification
AgroPharma Industries
Agro Industries
Plant fertility EW& Hybridization
Universities
Roch plant growth chambers have been working successfully in many research, Education and agriculture industries. Microprocessor/PID/Digital control provides precise temperature, relative humidity and illumination maintain uniform and accurate growth environment, timer, alarm, auto-tuning and auto stat stop function