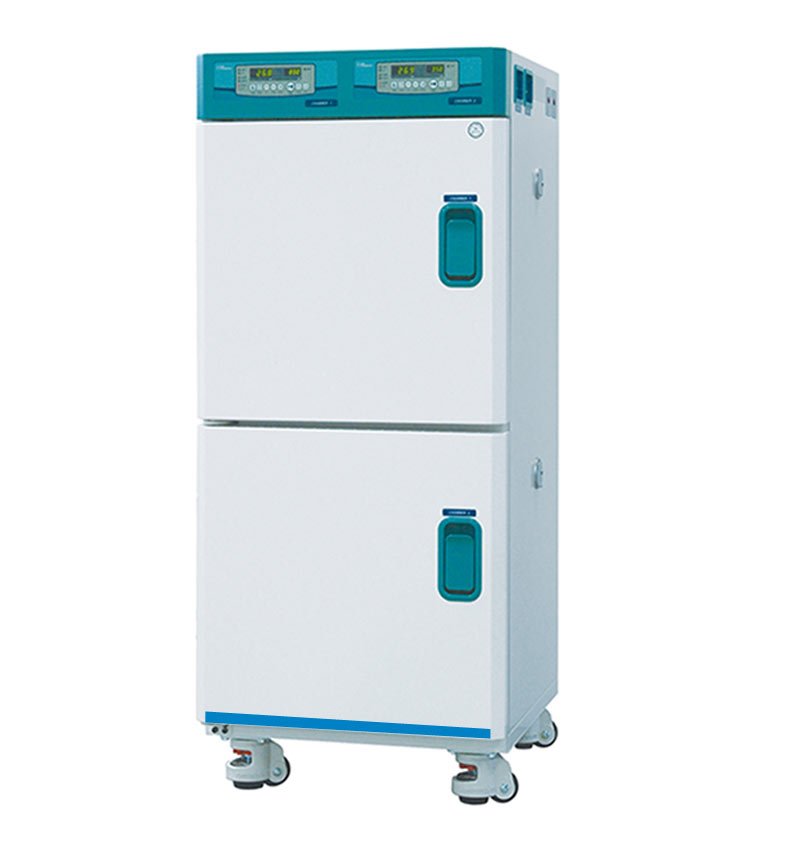 Roch's  Dual chamber refrigerated BOD incubators provide a large capacity volume and independent temperature control to treat a large number of samples in various incubation conditions ambient temperature for bacterial, fungal, cell and tissue culture incubation.
Features of Dual Chamber Incubator:
Microprocessor Controller
Ergonomic Design
Energy Efficient
LED/LCD Display
Ramping
Calibration And Protocol
Roch Mechatronics offers Dual Chamber Incubators which is globally accepted for its high performance and easy operation.
It is widely used in industrial, bio-tech, pharmaceutical and medical research.
Roch Mechatronics incubator are equipped with silent fan motor.
Roch Mechatronics Dual chamber incubator has Microprocessor/PID/Digital Control details at the bottom
Precise temperature control ranging from   Ambient + 5°C to 70°C and auto on/off function.
Roch Mechatronics Inc. Incubators application includes industrial, Pharma, Biotech, Mediacal research applications and many more.
Roch Incubators are economical and practical ideal for general laboratory incubation require temperature range from ambient to 70°C with precision digital PID control Digital/PID/Analog control provides precise temperature control, timer, alarm, auto-tuning (Option : automatic on/off function)Forced Convection air flow by silent fan motor maintain uniforms temperature in the chamber Inner Tempered Glass Door with silicon packing easy sample view with out door opening Stainless Steel Chamber Safety and Convenience over temperature and current protection capability ensure user safety and adjustable sliding rack, silent fan motor.