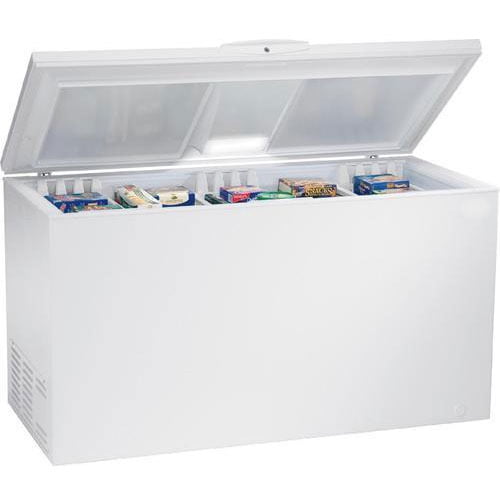 Application of Horizontal Deep Freezer:
"ROCH" brings the horizontal deep freezer, ultra-high-tech Microprocessor controlled, solid-state Low Temperature Cabinet (Horizontal Models- Chest Opening type) micro control and CFC free refrigeration system. to meet various standard applications in diverse industrial applications such as medical, agricultural institutions, bio-chemical industrial and research laboratories.
It is ideal laboratory freezer to provide a perfect freezing environment for the preservation of vaccines, blood plasma, test samples, specimens at desired temperature (Available in 3 Models i.e. -20oC, -30oC, -40o)
Also used for preservation of red blood plasma, white blood cell, skin, bone, bacteria, semen, biomedical product in small medium and large blood centers.
Suitable for hospitals, drugstore, pharmaceuticals factories, sanitation and anti-epidemic stations and clinics.
SALIENT FEATURES & CONSTRUCTION OF LOW TEMPERATURE CABINET
Robust construction Outer chamber is made of Mild Steel duly pre treated & finished with powder coated paint for lasting finish.
Inner chamber made of STAINLESS STEEL SHEET (304 Grade).
Outer front double walled door is insulated and is fitted with magnetic tape for air tight closing for no temperature loss, provided with lock and key arrangement.
Door operated illumination lamp is fitted inside the chamber for easy visibility.
A full view inner plexi-glass door enables inspection and monitoring of inner chamber specimens without disturbing the process temperature.
High grade PUF INSULATION between outer and inner chamber for minimal thermal losses.
Direct cooling system for stable temperature control by ISI marked Compressor/Condensing Units CFC free & R-134 a eco friendly refrigerant.
Control panel having all controls and circuitry are housed at the top fitted with Temperature controller cum Indicator Microprocessor based with LED display for Set Value (SV) & Process Value (PV) to select any desired temperature provided with Volt meter on the panel to read the incoming voltage.
Caster wheel mounted for easy portability.
Supplied with cord and plug.
Operating Voltage: 220 Volts AC (50 Hz).