Welcome to Roch Mechatronics Inc., a leading manufacturer of lab equipment and scientific equipment such as autoclave sterilizers, environmental test chambers, incubators, ovens, electrophysics, and shakers. Our company specializes in developing cutting-edge environmental simulation testing technology and exporting our products to clients around the world.
We have obtained CE and GMP certifications to ensure that our products are all made with precision and care, ensuring that they meet the highest standards of quality and performance. Below are some of our product description.
Autoclave Sterilizer
Our Autoclave sterilizer uses high pressure and temperature to sterilize equipment and materials. It works by creating a high-pressure steam environment that effectively kills microorganisms, including bacteria, viruses, and fungi. Our Autoclaves are especially popular, as they are widely used for research and experiments in schools, colleges, universities, and institutes.
Environmental test chamber
Our advanced Environmental Test Chambers are designed to replicate genuine environmental conditions, including temperature, rain, dust, humidity, pressure, and more, for conducting comprehensive environmental simulation testing.
In today's industry, product failure rates are on the rise, leading to increased instances of product recalls and customer dissatisfaction. The reliability of a product is crucial to a company's success, and Roch Mechatronics recognizes this industry need. The company has adopted a "customer-first" philosophy that drives its employees to collaborate closely with customers at every stage of development, resulting in a product that delivers a complete testing experience.
In addition to its focus on customer satisfaction, Roch Mechatronics has expanded its offerings across various sectors, including the Automobile, Electronics, Electrical, Robotics, Defence, and Aerospace industries. The company's expanding global presence has also established a worldwide support network that links each customer with the company and provides 24×7 assistance through a free support channel. The ultimate objective is to ensure that none of the company's equipment remain idle due to maintenance and repair issues.
All our scientific equipments are easy to use and completely safe. We ensure that our products meet the highest standards of quality and safety. Whether you are looking for an Incubator, Oven, Autoclave, Electrophysics, or Shaker, Roch Mechatronics Inc has the products you need to conduct successful research and experiments. Contact us today to learn more!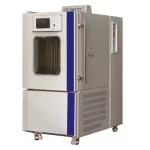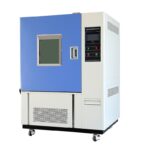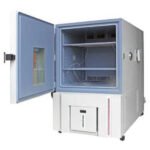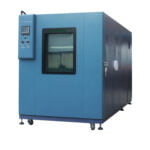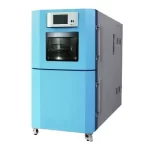 One – Stop Solution provider in Environmental testing
We have over 20 years experience in this industry.
 Client's Satisfaction
Introducing New/ upgraded products better than the competitor, meeting customers' expectations
Value
Cost reduction by Value Engineering/ other methods, Wastage reduction
Sustainable Goal
Achieving and sustaining superior levels of performance in all operations
Services
Timely and effective customer support & services