Air Jacket Co2 Incubators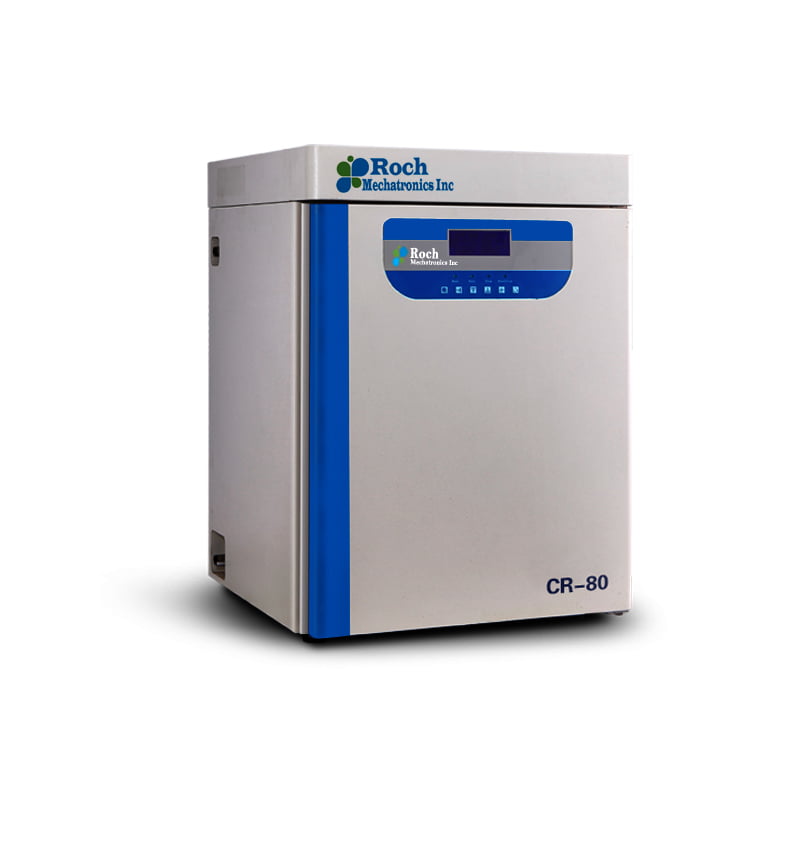 Roch Mechatronics Air Jacket Co2 Incubators:
Roch Mechatronics provide the world class Medical Laboratory Equipments ,the Co2 Incubators one of them. Our Air Jacket Co2 Incubators have the world-class functions and outstanding contamination prevention and  Configuration, Capacity, Popular models, and also based on new Co2 incubators market trends technology , which helps to operate and control easily.
Infra-Red CO2 Sensor by digital signal processing with automatic temperature compensation nd auto zero calibration
Microprocessor PID Control provides precise temperature control up to 60°C , timer, alarm, auto-tuning (Option : automatic on/off function)
10 Step Programmable Temperature control and 999 cycle
Seamless Rounded One-piece Chamber
Detachable Shelf Frame
Inner Tempered Glass Door with double silicon packing easy sample view without door opening
Stainless Steel Chamber Durable stainless steel chamber
Safety and Convenience over temperature and current protection capability ensure user safety
Roch Mechatronics largest Manufacturer and supplier of Air Jacket Co2 Incubators / Co2 Incubators , Laboratory Equipment, Lab Equipment, Low Temperature BOD Incubator, Peltier Cooled Incubator, Multi Room Incubator, Dual Chamber Incubator, General Incubator for all over the globe. Roch Mechatronics Co2 Incubators are available as Air Jacket Co2 Incubators and more Medical Laboratory Equipments found at Roch Mechatronics Inc .
Roch Mechatronics Inc. 
Air Jacket Co2  Incubators / C02 Incubators application includes industrial, Pharma, Biotech, Medical research development , Medical Laboratory and lots of Medical hospitals, Medical Institutes and more Places.
• Infra-Red CO2 Sensor by Digital Signal Processing
• Auto Zero Calibration
• Rrecise Digital PID Controller
• Reliable and Accurate Temperature Control
• Humidity Pan
• Optional RS-232 Communication Interface